On Saturday, Multan Sultans defeat Quetta Gladiators with the greatest point total in PSL history.
In the remaining 20 overs, the Sultans scored 262/3 runs.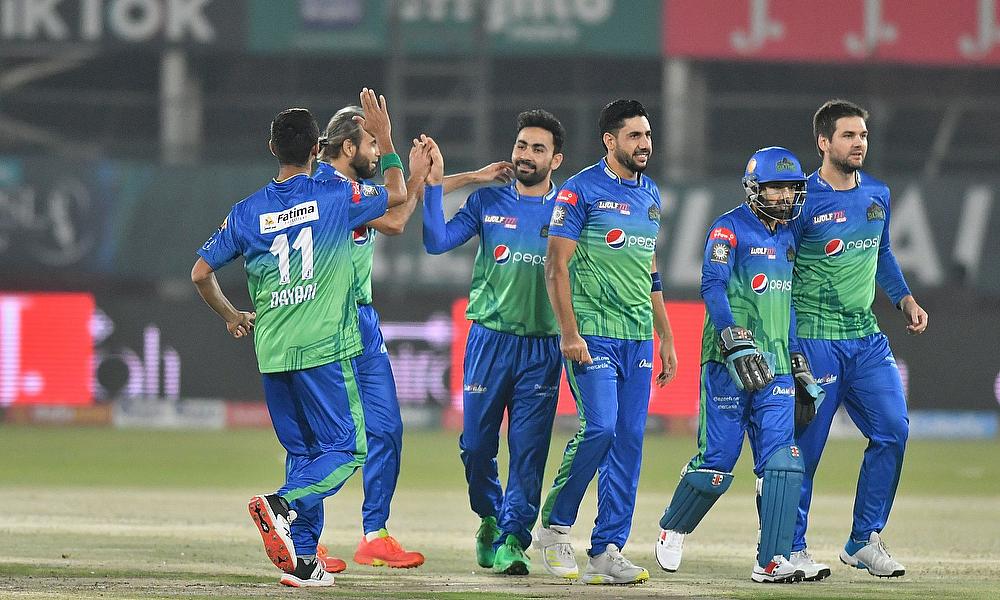 On Saturday at Pindi Stadium in Rawalpindi, Multan Sultans and Quetta Gladiators played in the 28th game of the ongoing Pakistan Super League (PSL) 2023.
When the Mohammad Rizwan-led Sultans finished with 262/3 in 20 overs, they achieved the highest team total in PSL history. Sultans surpassed Islamabad United's previous top total of 247/2 against Peshawar Zalmi in 2021, which was held by Sultans. Multans had defeated Zalmi with a score of 244/6 in this edition alone.
Usman Khan, who slammed the tournament's fastest century, was the innings' dynamic opener. Before being caught on 120 runs off 43 balls, Usman achieved the milestone in just 36 deliveries. During his furious knock, the right-handed hitter smashed 12 fours and nine enormous sixes.
In addition to Usman, Sultans skipper Rizwan also stood out with the bat, scoring 55 runs off just 29 deliveries, including 6 fours and a few maximums, to reach his half-century and stand out with the bat. With his late flourish, all-arounder Tim David helped the team surpass 250 runs. Because to five boundaries, including four sixes, David managed to reach 43 from 25 balls without being dismissed.
In their pursuit, the Gladiators also came out firing, propelled by half-centuries from Omair Yousuf (67 off 36) and Iftikhar Ahmed (53 off 31). Abbas Afridi, a seamer for Multan, ruined the fun by scoring a hat-trick in the final overs, keeping the Gladiators from reaching the finish line. Nonetheless, Gladiators ultimately achieved the second-highest total in the course of the tournament.
Highest team totals in PSL:
262/3 – Multan Sultans vs Quetta Gladiators, 2023
253/8 – Quetta Gladiators vs Multan Sultans, 2023
247/2 – Islamabad United vs Peshawar Zalmi, 2021
245/3 – Multan Sultans vs Quetta Gladiators, 2022
244/6 – Multan Sultans vs Peshawar Zalmi, 2023
The thrilling game also featured the biggest combined T20 score in history. The sides from Quetta and Multan scored a mind-blowing 515 runs in total, breaking the previous record of 501 runs established by the Titans and Knight of the South African T20 League last year.