The GoPro camera is very well-liked among adventure seekers and photographers. The best action camera on the market is renowned for its small size, toughness, and superb picture stabilization, making it the perfect travel companion. The Hero 11 series was introduced by the company in September of last year, thus a replacement is forthcoming. The GoPro Hero 12 Black will probably be the name of the upcoming model. Thanks to tipper Roland Quandt, information about it has appeared online before the debut.
GoPro Hero 12 Black key information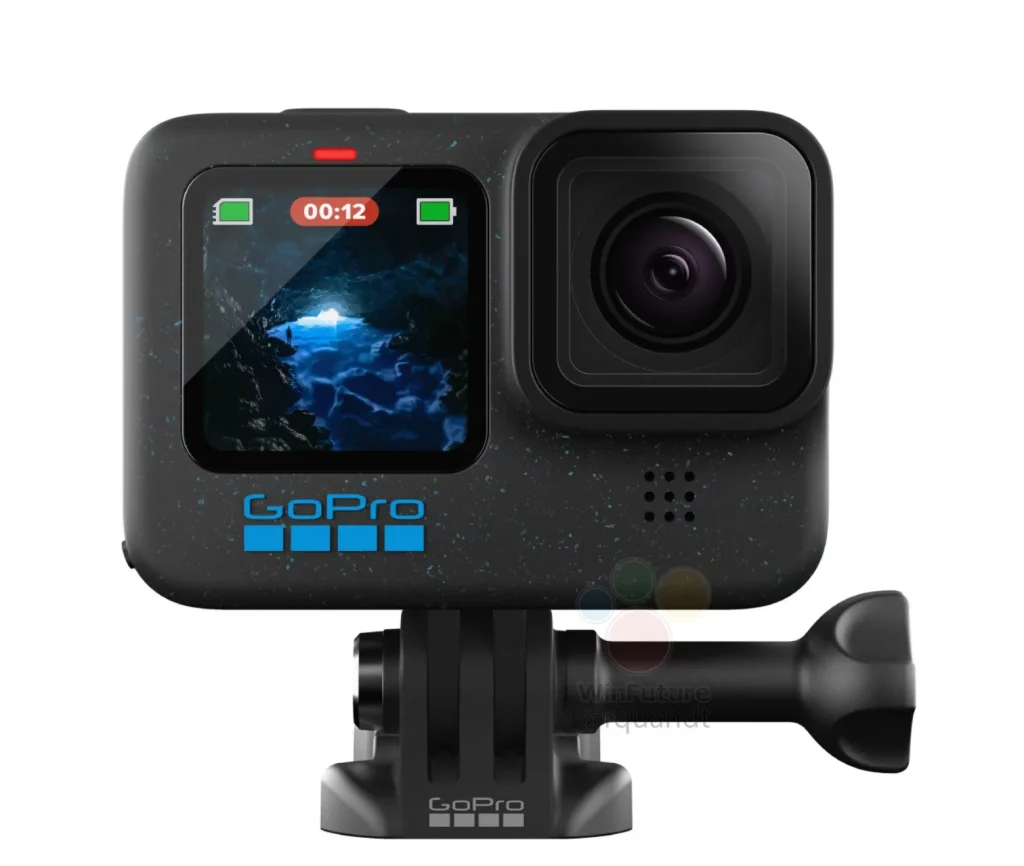 The GoPro Hero 12 Black will differ slightly from its predecessor in terms of appearance. Its size and compact form are identical to those of the Hero 11 Black. One difference between the two devices is that the future model's body material has little Blue colored speckles instead of being plain Black. According to the source, the action camera will still have a 1.4-inch screen on the front and a 2.27-inch primary display on the back.
The GoPro Hero 12 Black would, according to the rumor, include a 27MP 1/1.9-inch camera sensor, same like its predecessor. The maximum resolution for video screen captures will be 24.7MP. Users will be able to shoot in settings of 8 and 10. The action camera will be able to shoot videos at 60 frames per second in up to 5.3K resolution and feature HDR. It will include features like Horizon Lock, HyperView, HyperSmooth AutoBoost, and HyperSmooth 6.0 stabilization, among others.
According to reports, the same 1,720mAh Enduro battery will power the GoPro Hero 12 Black, but it will supposedly provide significantly longer usage up to 70 minutes when filming 5.3K at 60fps as opposed to its predecessor. FHD video recording might take up to 2.5 hours.
On September 13, the GoPro Hero 12 Black is anticipated to be on sale for a suggested retail price of EUR 449.